Interested in DTF? You can get free samples!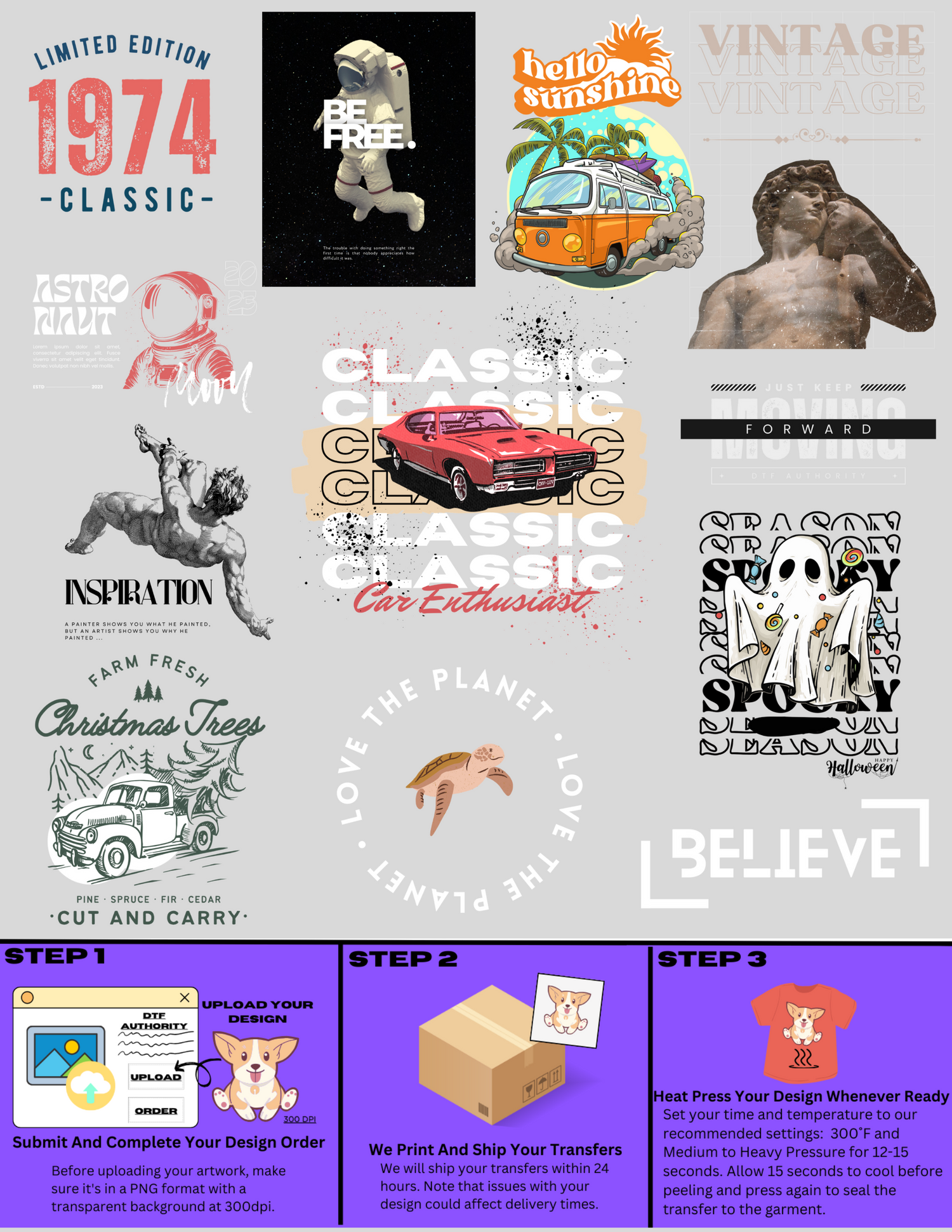 TRY OUR DTF TRANSFERS FREE SAMPLES
Discover the unmatched quality of DTF transfers with our complimentary Premium DTF Transfer Sample Pack. This exclusive selection showcases the undeniable advantages of DTF transfers compared to alternative methods.
Add To Cart
Easy 3-Step DTF Process
Submit And Complete Your Design Order

Before uploading your artwork, make sure it's in a PNG format with a transparent background at 300dpi. If you need a graphic designer to remove the background, or dpi check, email your artwork in at: digitldesignsbyag117@gmail.com

We Print And Ship Your Transfers

We will ship your transfers within 24 hours. Note that issues with your design could affect delivery times. We will let you know right away when we review your design.

Heat Press Your Design Whenever Ready

Set your time and temperature to our recommended settings: Temperature: 300˚F and Pressure: Medium to Heavy Pressure for 12-15 seconds. Allow 15 seconds to cool before peeling and press again to seal the transfer to the garment.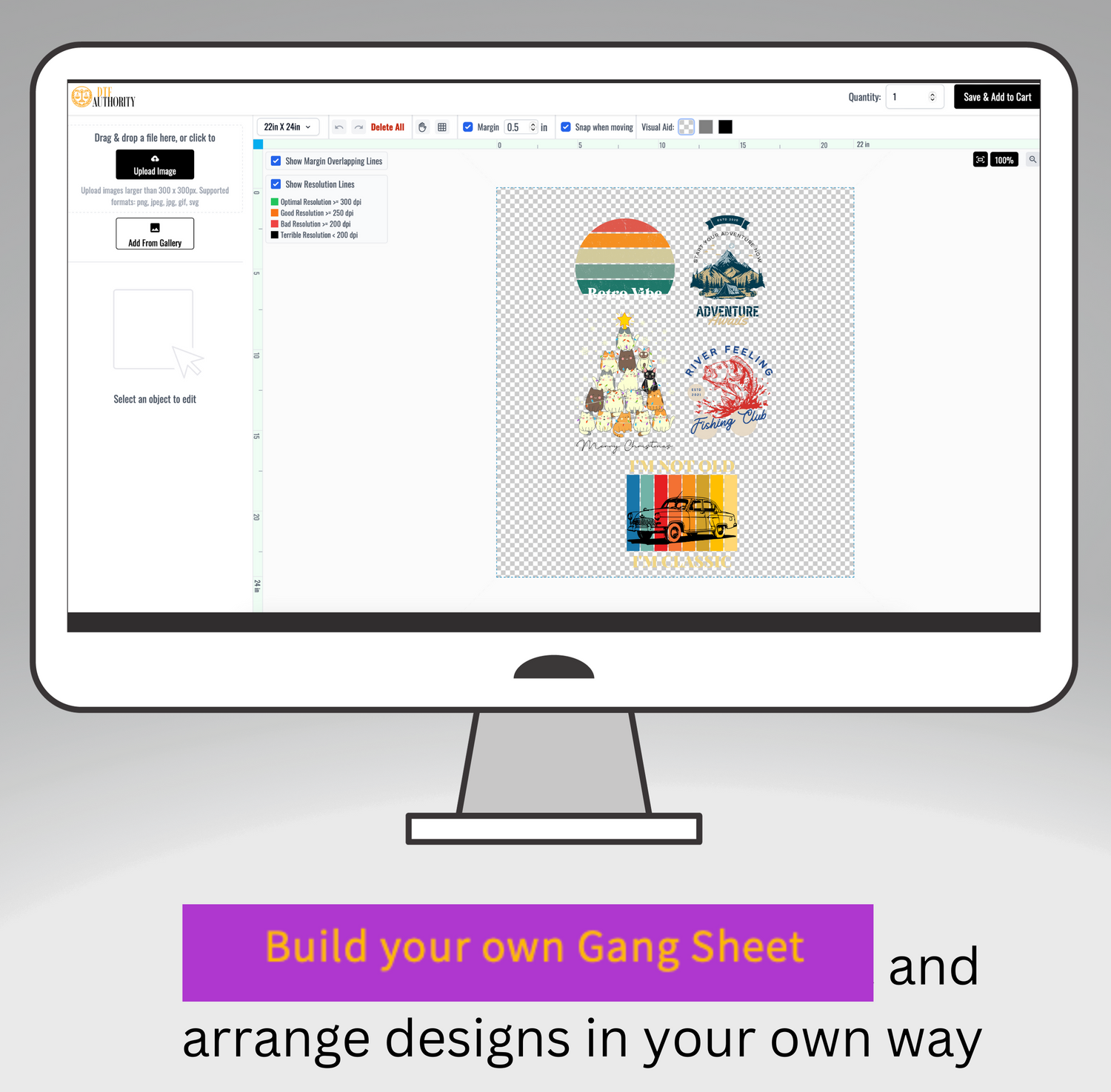 Be Creative And Design your Own Gang Sheet
User friendly interface
As easy as Click and Drag to upload your image
Fill up the entire sheet
Resize to your liking
Print ready art are required to satisfy high quality
Need a Heatpress Of Your Own
DTF Authority Heavy Duty Heat Press
Our DTF Authority Heavy Duty Heat Press is an exceptional Heat Press you will love to use and will last longer. It solid design, durable, consistent heat and reliable to use for years.
View full details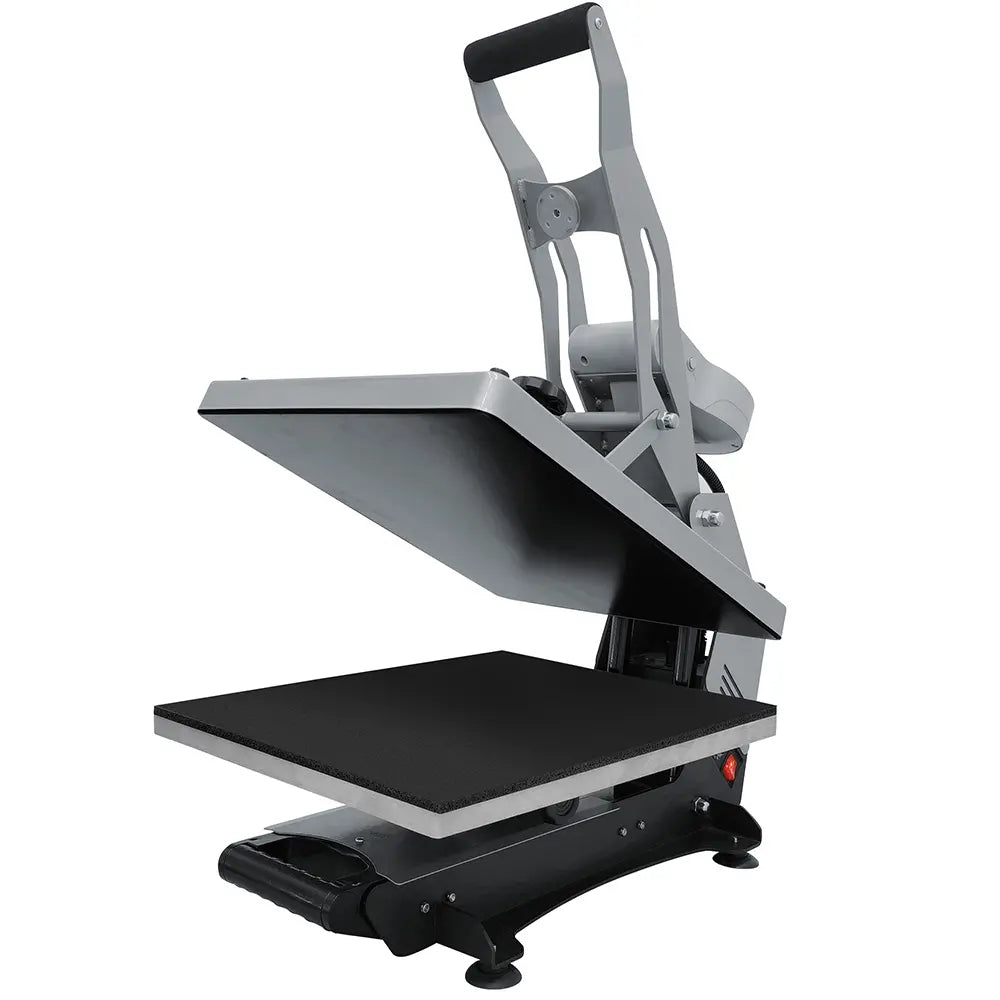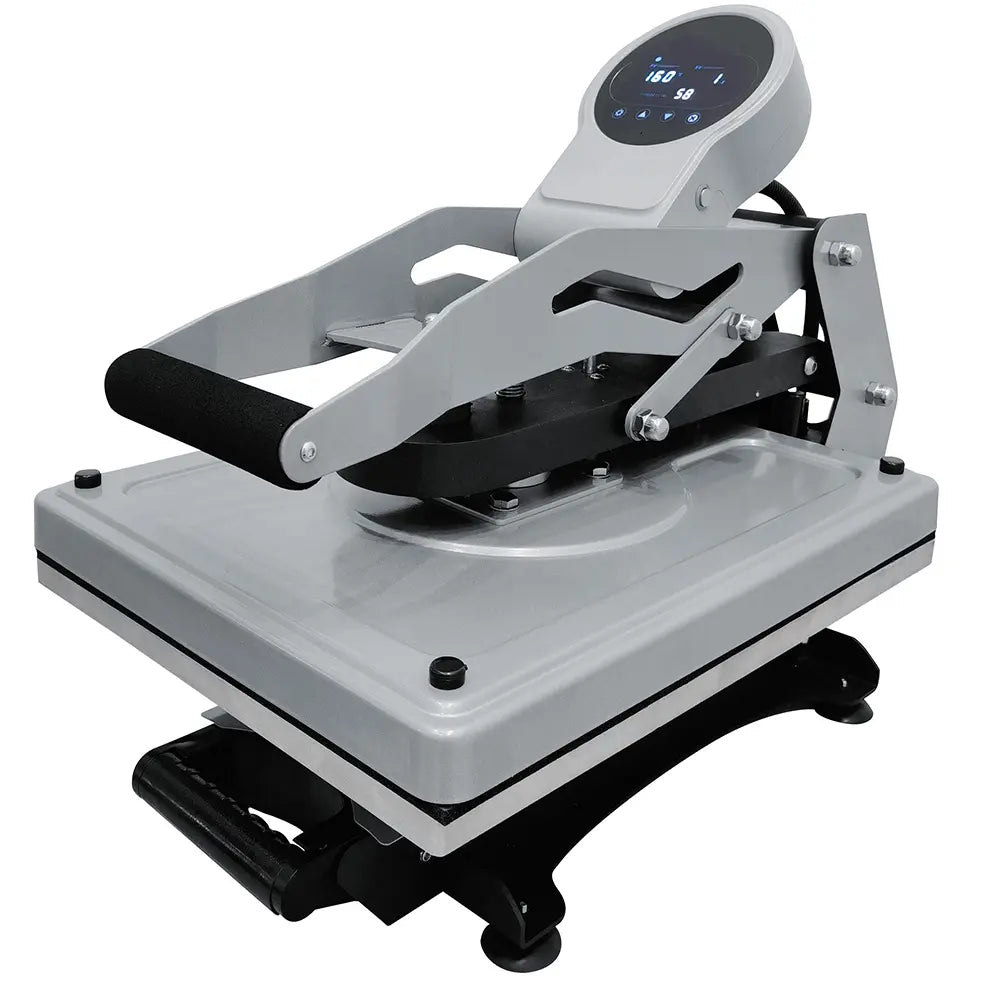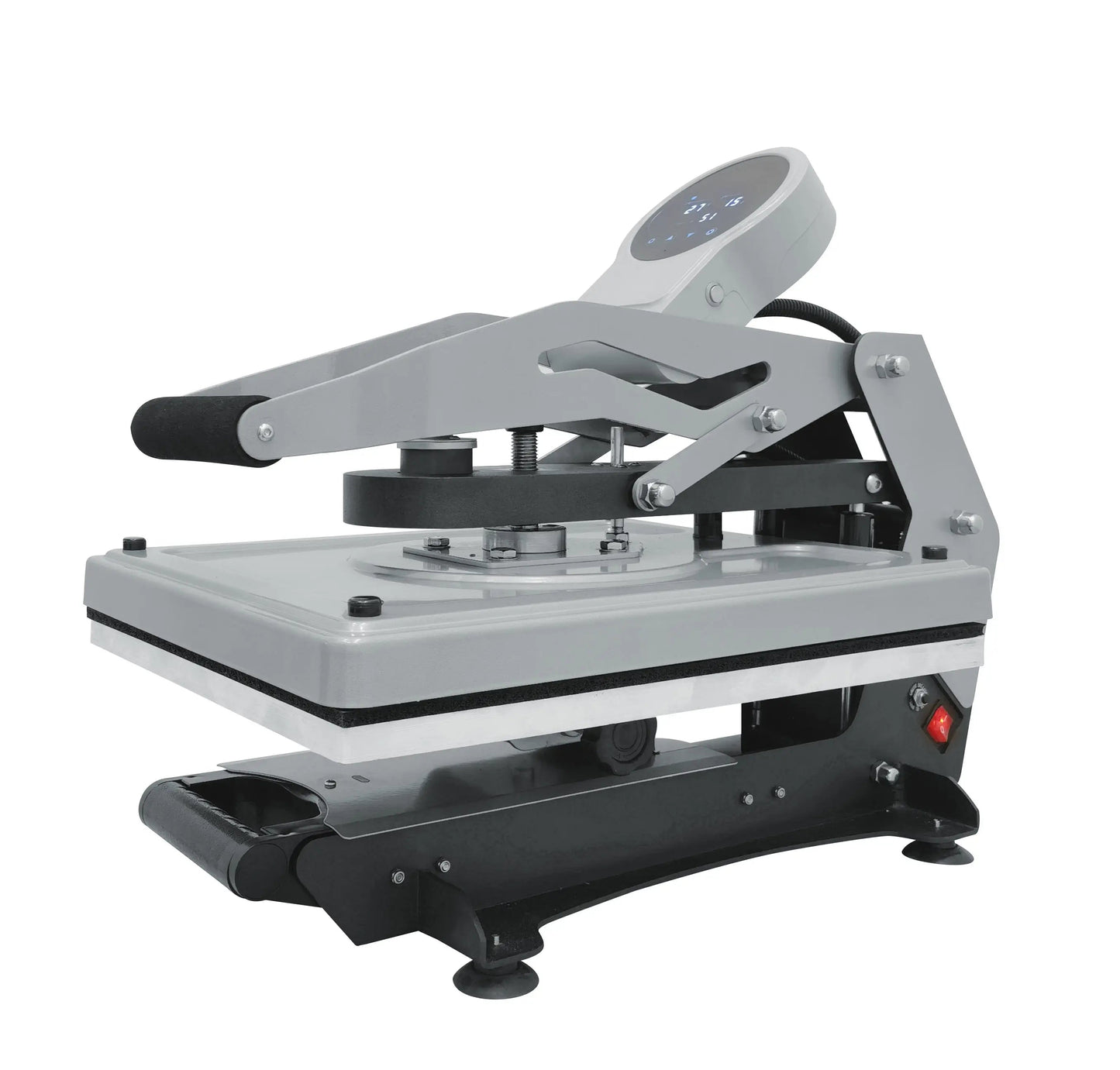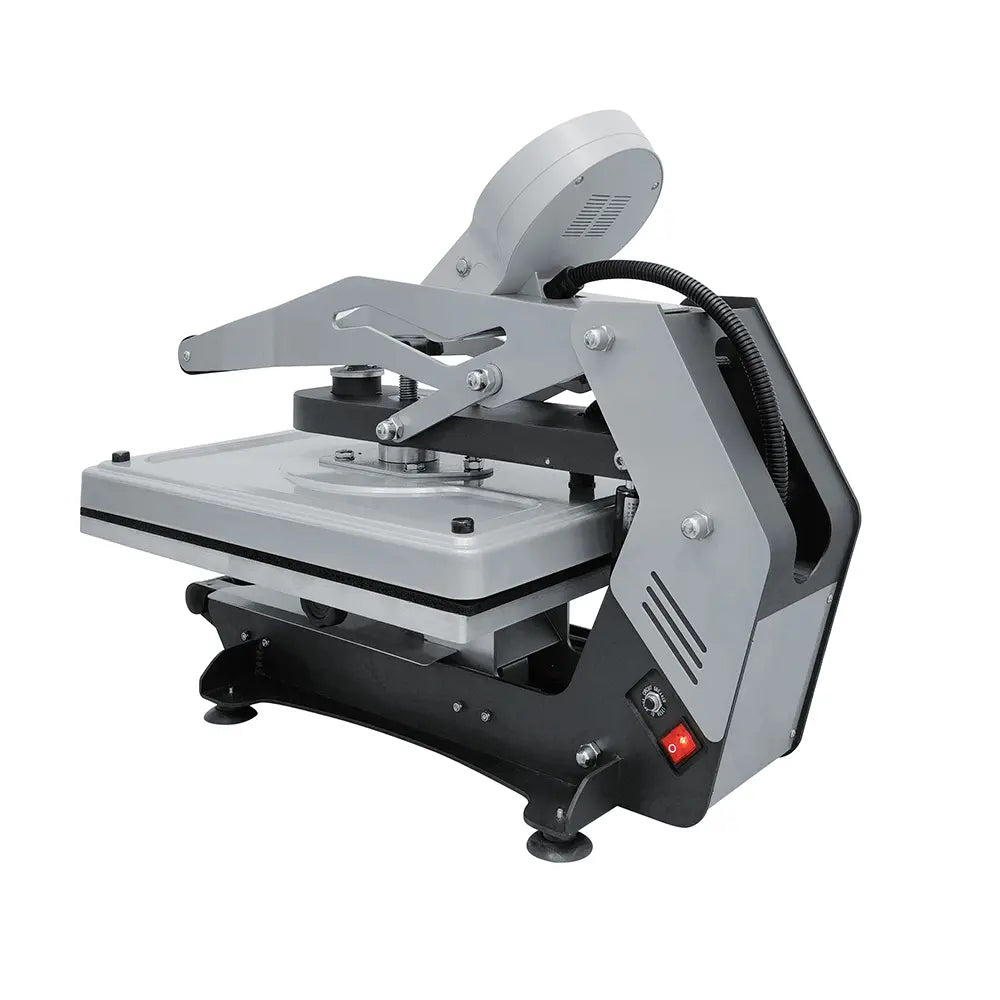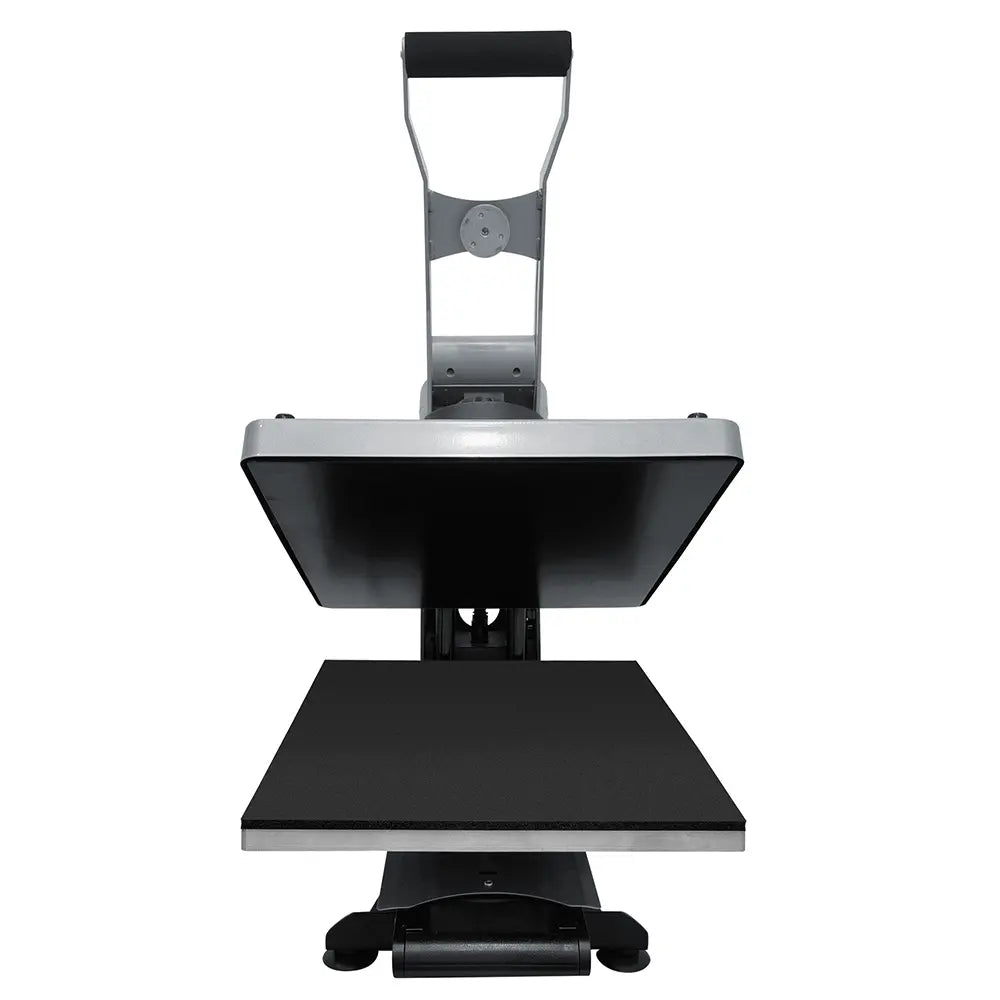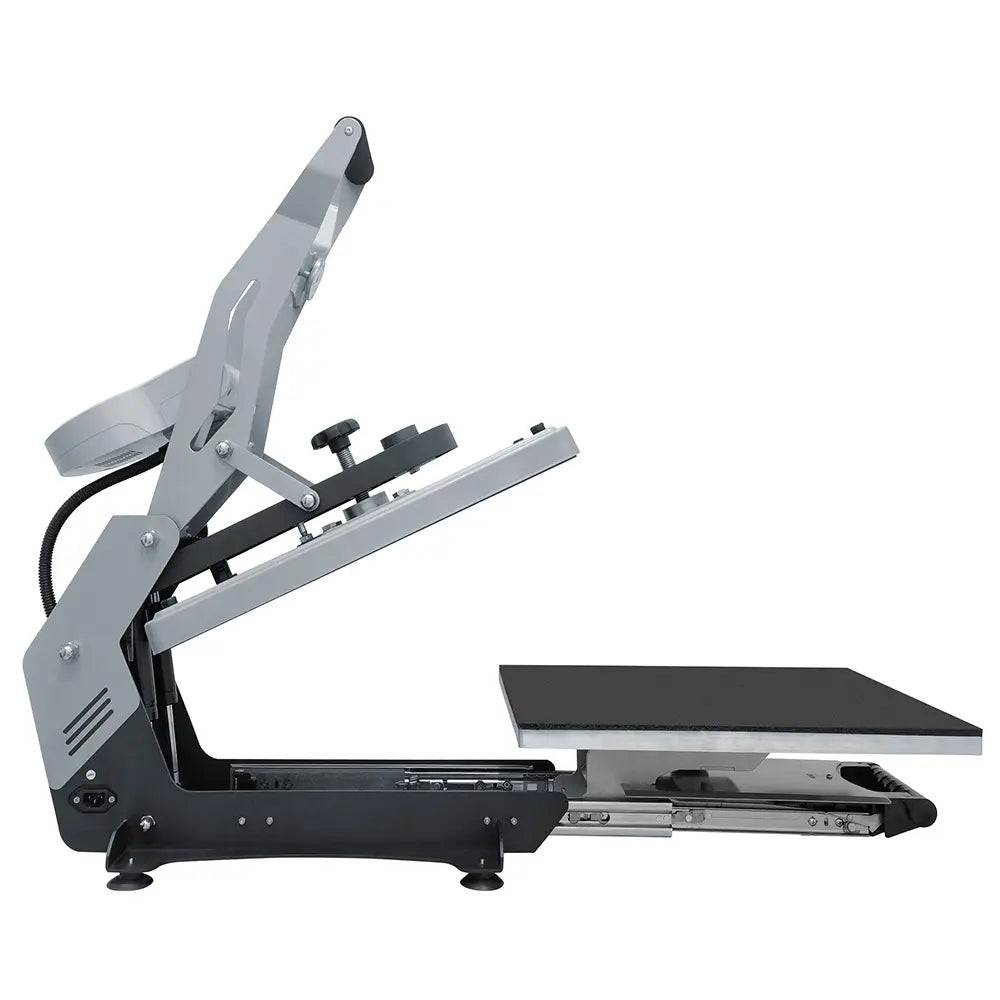 Frequently Ask Questions
What Is Direct To Film Printing?

DTF printing involves of using a heat press to transfer inks from a specialized transfer film onto a substrate. The adhesive properties of the hot melt powder on the film come into play, and after the process cools to room temperature, the film can be easily peeled off.
What is the Appropriate Temperature for Heat Press?

When applying DTF transfers, use a heat press with medium to firm pressure. Set the temperature to 320-350°F for cotton and 50/50 blends, and 280-300°F for synthetic or polyester fabrics. Begin by prepressing the fabric for 2 to 3 seconds, then press the transfer onto the fabric for 10 to 15 seconds.
What is the Difference Between Hot Peel and Cold Peel DTF Film?

A hot peel involves immediate peeling right after the heat pressing, while a cold peel necessitates a brief cooling interval, typically lasting around 5 to 10 seconds post-pressing. It's worth noting that the term "cold peel" doesn't imply the transfer must be completely cold. Generally, individuals tend to favor the hot peel approach, as it results in a print with a softer tactile sensation. Conversely, the cold peel method yields a finish that is more glossy and has a slightly thicker texture.
Is DTF Limited to just Cotton or Polyester Shirts?

In contrast to other printing techniques such as direct-to-garment (DTG) or dye-sublimation, DTF transfers have the versatility to be applied to a wide range of fabric types, encompassing cotton, 50/50 blends, polyester, and tri-blends.
How is DTF Different from Heat Transfer Vinyl (HTV)?

Heat Transfer Vinyl (HTV) application is a conventional technique that encompasses cutting designs from sheets of heat-sensitive vinyl material. These designs are subsequently placed onto clothing using a heat press machine. Although HTV provides satisfactory color vibrancy and durability, it frequently necessitates a weeding step - the task of eliminating surplus vinyl material from the design - which can be time consuming.
Must I Apply a DTF Transfer As Soon As It Is Printed?

You have the option to either heat press a DTF transfer immediately upon its preparation or to store it for future application. This flexibility enables you to pre-print designs and images for subsequent use or to create.
How to Use Direct To Film Transfers

DTF printing follows a fairly straightforward procedure: Create your design, Print it onto the DTF transfer paper, apply heat and pressure to transfer the design onto the fabric, take off the transfer paper, and let the design cool. This is a straightforward method that can be followed by anyone.
Set Your Ideal Size and Quantity | Get Started and Choose What Works Best for You