Regular price
$398.98 USD
Regular price
Sale price
$398.98 USD
Unit price
per
Sale
Sold out
Introducing ACRORIP Version 10.xx - Unleash the Power of Direct-to-Film Printing!
Experience the ultimate direct-to-film printing solution with ACRORIP Version 10.xx. This advanced software comes with a DTGRIP | DTFRIP USB security dongle, ensuring compatibility with popular DTG printers, DTF printers, and UV printers. Fully licensed and powered by ACRORIP, it represents the latest and best RIP option available on the market.
With a user-friendly interface reminiscent of previous AcroRip versions like AcroRip V9, this software is incredibly easy to use. Packed with even more features and fully licensed, it provides a seamless transition for users familiar with previous versions. You'll be up and running in no time, printing with precision and efficiency.
Say goodbye to two-pass printing on dark t-shirts and products. ACRORIP Version 10.xx offers advanced features that allow for one-pass white and color printing, saving you valuable time and effort. Achieve stunning results on dark garments and unleash your creativity like never before.
Compatibility is key, and ACRORIP Version 10.xx is designed to work seamlessly with Windows 7, 8, and 10 operating systems. Whether you're using a DTG printer, DTF printer, or UV printer, this software is built to integrate flawlessly with your setup, ensuring a smooth and efficient printing experience.
We understand that onboarding is crucial, which is why we offer comprehensive support. Simply reach out to us on our website, and our technicians will be ready to assist you with the installation of ACRORIP. We're dedicated to ensuring your success and satisfaction every step of the way.
Unlock the full potential of direct-to-film printing with ACRORIP Version 10.xx today. Experience its user-friendly interface, compatibility with popular printers, advanced features for dark t-shirt printing, and dedicated support. Upgrade your printing capabilities and achieve outstanding results. Don't miss out, get started now and elevate your printing game to new heights!
Share
View full details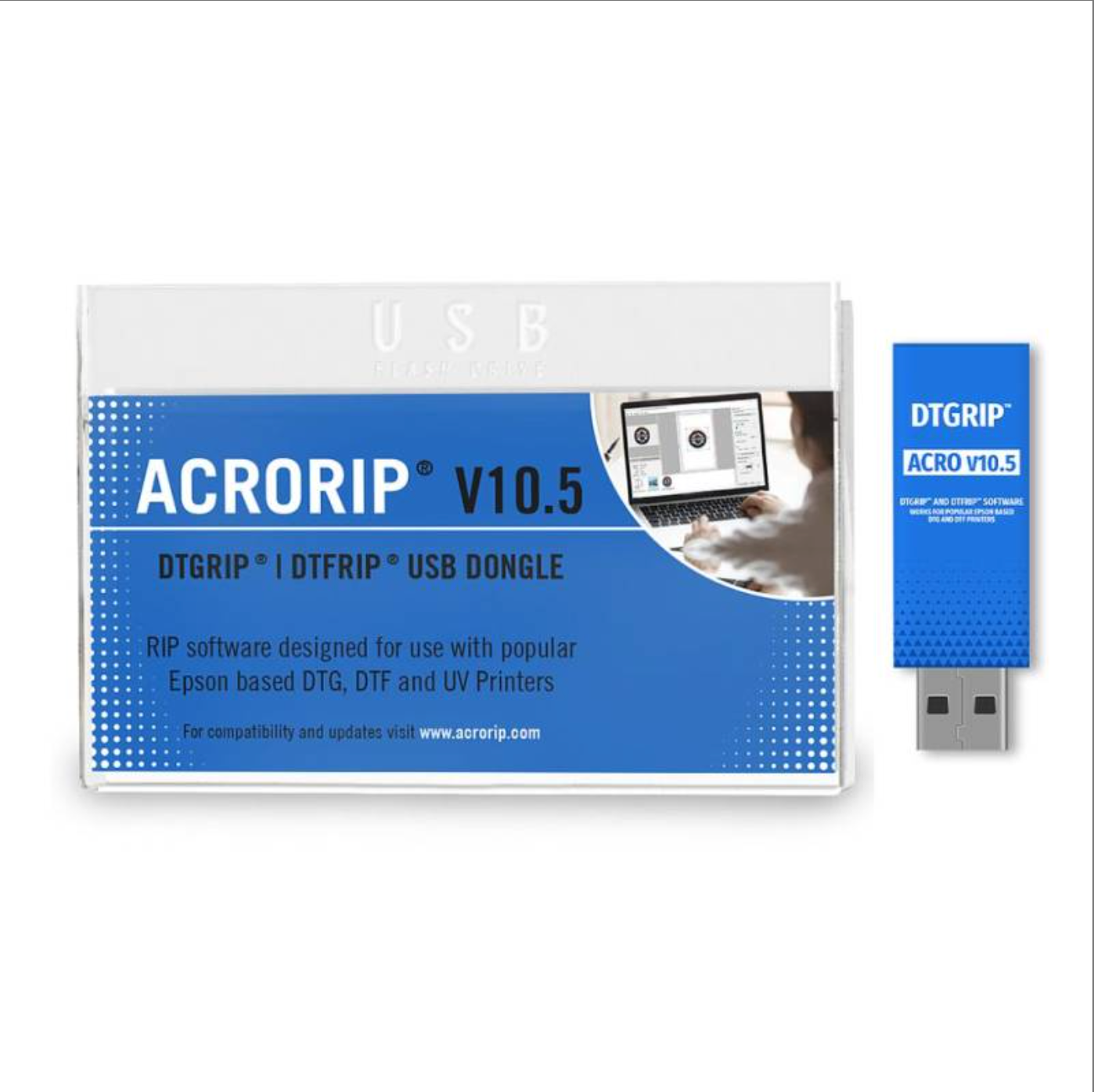 Set Your Ideal Size and Quantity | Get Started and Choose What Works Best for You